There are many methods to earn money online without spending any money upfront. In this post, we will focus on the best and most legitimate ways to earn actual money online. These various online jobs can be started quickly on just a laptop or personal computer.
In today's competitive and expensive world, everyone needs money to fulfill their wishes. And people have their own reasons to earn money.
For example, most students need money to enjoy their student life while adults need cash to take care of their entire family. You can't even imagine many students making more than $1000/week with these proven ways discussed below.
Online jobs are the easiest way where you don't need any specific education or official environment. You can just start it in your bedroom using your laptop or computer.
How To Make Money Online without investment (Work from Home)
Today, We are going to share some of the simple and legitimate ways to earn money online that anybody can do. Be it a 40-year-old homemaker, a 15-year-old school kid, or a retired person, you can pick your options and start working online.
These methods can make you earn a decent income, depending on the amount of time and effort you put in.
1. Start Freelancing (Sell your skills on Fiverr)
Freelancing is the best option to start working online without spending any money. Whether you are a student, a mom, working part-time, or a professional, you can spend your extra time earning money online.
Fiverr is my first recommendation because I worked on Fiverr a lot, and I earned hundreds of dollars in a week. This website lets you offer any kind of services that you are good at and earn money from it. Getting started with Fiverr is easy, and it is designed for users like you who are willing to work from home and make money.
You can sell your services here from five dollars to thousands of dollars. Many newbie users struggle a lot on sites like Fiverr to get their first job.
Therefore, We have written a complete guide using our personal experiences. Want to work online? Get freelance job offers with minimal effort… In this guide, We have shared an extraordinary technique to start getting orders.
This trick helps to start getting so many orders in a week.
2. Affiliate Marketing (Earn Commissions for selling other's products)
Affiliate marketing is one of the best and easiest ways for anyone to start earning money online. This requires zero investment & you can use your blog or even your social media platform like Twitter, and Facebook to promote and earn money.
Learn more about Affiliate marketing here –
Affiliate Marketing: How to Start Affiliate Marketing in 2022? Step By Step…
Some of the Best Affiliate Networks
Earn a commission for promoting and creating sales of other company's products or services. And it's just a quick way to offer products and services of other companies without creating your own products and services in exchange for a commission.
3. Earn From Google Adsense
I know of bloggers earning thousands sitting at home just with Google AdSense. Here is a post where you can see how much a person like you and me is earning from Google AdSense.
4. Blogging
If you are passionate about writing and want to share your thoughts, emotions, or learnings with people, blogging is a great option for you.
You don't have to be tech-savvy or a computer geek to start your journey online.
Getting started with blogging is easy, and all you need is a domain and hosting to get started for the self-hosted WordPress.
Many websites provide free platforms to create a blog, but these websites will have all the controls in their hand. You can't wholly customize or change your website settings.
Therefore, buying a hosting plan and domain is always the right choice. You can buy a cheap domain and hosting plan on Ipage or Bluehost only for around $2-$3.
You can start earning within 2-3 months. It all depends on how much time, hard work, and dedication are you willing to give.
Also Read: List Of Best Cheap Web Hosting 2022
5. Build Your Online Store
Platforms like Shopify make it easy for you and me – people without any retail experience – to open an online store and sell physical or digital products.
If you're starting from scratch and trying to make extra money online, maybe running an online store through Shopify would be better!
It doesn't require a big upfront commitment.
Just start one up and make some money!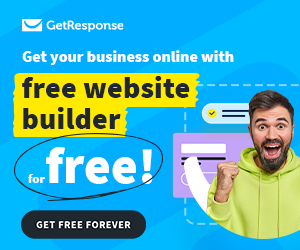 6. Crypto Trading
It's 2022 and there is no doubt that cryptocurrencies are here to stay.
Bitcoin and cryptocurrencies are at a very basic stage but if you spend some time working hard, you will end up earning a lot of money.
The best part is, that you can find most of the information online and I recommend you to spend the first few days learning about Bitcoin and cryptocurrencies as much as you can before you start investing in it. Since the market is new and a lot of people are getting in, you can expect a lot of growth in the coming months or years.
Here are some of the best tools and resources you need to get started with cryptocurrencies:
Binance: An exchange where you can deposit Bitcoin, Ethereum, and all other cryptocurrencies to start buying other low cap and high probability crypto coins.
I can't explain how you can earn money from cryptocurrencies in a few lines, but here are a few suggestions:
Cryptocurrency investment (Investing in good projects)
Cryptocurrency trading
7. Start Your YouTube Channel
YouTube is the second most visited website in the world. Everyone is diverting from text to videos. People prefer video content over text content. YouTube is the next most successful online business.
Right now, YouTube does not have as much competition as Google. If you still did not start your YouTube channel, you can be lost an excellent potential for this online business.
No matter what you do or like to do. Just record everything and upload it on YouTube. Make your channel more interactive and help people to resolve their problems.
Getting success on YouTube is much easier than blogging. It is because right now, there is a lack of content on YouTube. But the market is becoming competitive very fast. People are creating thousands of new videos every minute.
So without wasting any more time, start your YouTube channel and make money online without paying anything.
You can easily make money here by placing AdSense ads on your videos. You need to make your channel valuable, and you will start earning.
Use this tool to rank your videos on YouTube and get your channel monetized to start earning.
Conclusion:
We hope now you got to know that making money online without paying anything is not an impossible thing.
There are also many other ways to earn money online without investment, but here we have included the most working and legitimate ways.
Blog and email marketing are two totally various things. they're two complete alternative ways to plug something, whether it's a product or a service. you're getting to find that simply because someone may use email marketing to form an income, doesn't mean that they always use blog marketing also.
Blog marketing is once you use a blog to market a service or a product. you'll market the merchandise or service in order that it appeals to others, and are some things that they could want or need. By employing a blog you'll get the word out about the merchandise that you simply are using and let others know all about it. There are several ways to try to do this. It is often done as simple or as complicated as you would like. For instance, you'll market your blog by exchanging links with other blogs that are relevant to yours. you'll also leave comments on other blogs which will reciprocally get you more visitors and readers to your own blog. Don't forget to update your blog as often as possible also. Which will make an enormous impact on your blog.Organic Traffic Sources
What You Should Know For Online Blog Marketing
Marketing your blog online can get complicated and confusing if you're performing on your first one. However, for a blog marketing guru, it really isn't that complicated. Anyone that's conversant in blog marketing online knows that it takes dedication, diligence, and consistency. for somebody just starting out with their marketing campaign, it's going to appear to be tons of labor with little or no payoff to be seen right afterward. However, just know that marketing is some things that you simply need to build. you've got to figure thereon and still market your blog.
There are many things that you simply can do to plug your blog and obtain it out there to be seen by the planet . one among the foremost important things is to go to other blogs that are relevant to yours and leave comments. Doing so gets your blog out there to readers of other's blogs. And reciprocally can get you some new visitors also as readers. While all of this might sound confusing initially, after a short time you'll get the hang of it and it'll add up and fall in situ.
Posting on your blog on a daily basis is different to urge new readers. Who wants to read a blog that's never even updated? Would you? in fact not! So give your readers what they need with new content and provides it to them often. Post daily, weekly or bi-weekly and be consistent about it. In this manner, your readers and visitors will skills often to see your blog for a replacement post. Organic Traffic Sources
Know where your traffic is coming from.
Know which search engines are directing people to your blog and which aren't. determine what keywords are bringing people to your blog also. If you recognize all of this already, use it to your advantage. Write more content on the keywords that are working for you and monitor where you fall on the program pages that are sending visitors.
If someone leaves a discuss your blog, make certain to acknowledge it. nobody wants to possess a conversation with themselves, and it'll only take a quick moment to reply and allow them to know you appreciate them. Otherwise, if you've got a neighborhood filled with comments and you've got not replied, the likelihood is that that you simply won't be getting more. The readers may even drop you off of their list of blogs to go to frequently also. Using your head and treating others as you'd want to be treated may be a big part of marketing.
Make friends with other bloggers. Network with them and determine how they get numerous visitors to their blog and what they are doing to stay them interested. Exchanging ideas with other bloggers that are successful may be a great idea and an honest thanks to making friends. If you would like, you'll even become friends with other bloggers offline also. Use this to your advantage and don't just take from the conversation though, make certain that you simply share all of your blog marketing techniques also together with your newfound blogging friends. Organic Traffic Sources
Be Careful
If you happen to be quoting a piece of writing from another source or blog, always make certain to supply a link back to the first. Otherwise, this is often referred to as plagiarism and something that's looked down on within the world of selling. Stealing someone else's content isn't an honest idea and not something that you simply will escape with. You'll get caught if you are trying to mention someone else's work is your own or it's not. this is often not an honest thanks to beginning within the blog marketing world also. Organic Traffic Sources
Blog marketing may be a good way to form extra income and obtain your blog out there and known. Use these techniques above to urge your blog to more traffic and readers and you'll eventually reap the rewards.
Email marketing
Email marketing is when someone uses an email to urge the word out a few products or s service. you merely would have your visitors check-in for newsletters, then send an email bent all of them that did so. However, you'll also find that email marketing is great for several other things than simply getting the word out. you'll put affiliate links in your newsletters and hope that your reader's will check in under you and you'll get a commission for those things.
Marketing in every way is just about an equivalent. you've got to understand who your audience is and who wants what you're selling. Once you recognize this, the remainder of its cake. Whether you're email marketing, affiliate marketing, or email marketing. albeit you're into marketing offline, an equivalent will apply. you'll get to know who wants what you've got to sell and you ought to haven't any problems selling it.
10 Best Tips To Write Effective Emails
Here are some tips for writing email responses that are both thorough and appropriate:
1. Format your response
Format your response so that it's easy to read on a screen. Do not write emails using very long sentences, which are lengthy horizontally. Each line must be short. Ideally, write 5-6 words in each line only and not more than that.
2. Concise and meaningful subject line
Make sure the subject line is concise and meaningful to the recipient…not just a generic "Response from Marketing Team" But also be careful that it doesn't look like spam.
3. Have one subject per paragraph.
Mention this separately by blank lines, so that it's easy to read and understand.
4. Be brief.
Use as few words as possible to convey your message. More is not better when it comes to email. An email is not perceived as an electronic letter.
5. Use simple, declarative sentences.
Write for a third or fourth-grade audience, particularly if you're creating templates that are sent automatically. You do not know the education level of your sender or the sender's level of comfort with the English language.
6. Be sensitive to the tone of the original email.
If the sender is upset because of an error on your part, acknowledge the error. Clearly state what you are doing to correct the situation.
7. Make sure you answer all the questions posed in the original inquiry.
A partial answer frustrates the sender and results in additional contacts. It also makes the company sending the response look inept.
8. Be clear
Make it clear what actions you will be taking next and when the writer can expect the next contact from you.
9. Don't ask for an order number/case number
Don't ask for an order number/case number or any old information which you remember out of your mind only when one is included in the original email…sounds pretty basic, but sometimes people miss very obvious info in the email.
10. Don't just tell the sender to go to your website.
In many cases, they have already been to the website and couldn't find the answers they were looking for. If you want them to go back to the website, provide a direct link to the exact information the reader needs.
Conclusion
Blog and email marketing are alike in some ways, but yet also very different. once you are employing a blog for marketing, you're getting to see that you simply need to post what you're selling on the blog. except for email marketing, you'll use an email to those interested parties. once you use an internet site to possess people to opt in to your newsletter for email marketing, you recognize that you simply aren't sending spam, but something that they requested from your site. this is often something that they asked to be sent once they check-in for a newsletter. Whereas if you're marketing a blog, you'd do that much an equivalent way as you'd an internet site, and obtain visitors to return to you.
Whichever you favor, whether it's blog marketing or email marketing you'll still get the results that you simply want which you're trying to find. Just know that it takes time and persistence to realize what you would like, and obtain it from marketing online. Patience is vital to getting your blog out there to everyone that's curious about it. Organic Traffic Sources
Try These 100% FREE SEO Tools Now!
Have any Query?
Don't hesitate to contact us.
Sapnaa – Your Dream Store
www.sapnaa.com.np
info@sapnaa.com.np