Affiliate marketing is to earn a commission for promoting and creating sales of other company's product or services. And it's just a quick way to offer products and services of other companies without creating your own products and services in exchange for a commission.
Essentially, affiliates perform online marketing on behalf of a company, with the ultimate goal of driving traffic and conversions for the sales. For every click or conversion sale, the affiliate is paid by the merchant.
Affiliate marketing benefits both the merchant and the affiliate. With affiliate marketing, the merchant/company will have an increase in traffic and generate more sales of their products.
Affiliate marketing can also be defined as a widespread method of promotion in which an affiliate is rewarded for every action taken through their affiliate link. The more the affiliate sells… the more the affiliate gets paid. It's as simple as that!
Generally, commissions are based on one of the following:
Pay-Per-Click (PPC) – a specific amount is paid for each visitor the affiliate sends
Pay-Per-Lead (PPL) – where the affiliate is paid for registrations or sign-ups
Pay-Per-Sale (PPS) – a specific commission per sale is paid to the affiliate
How Do I Get Started?
There are many ways to start with affiliate marketing, but a basic way to start is to have a website or blog. Generally, you want to stay focused within a niche to increase your sales potential. In other words, you should have an audience according to the niche of the product.
1. Finalize Niche :
The first thing to Get started with affiliate marketing is you have to choose your niche, (i.e. loan, finance, housing, health, web services, beauty products, etc.). Choose what category of products you want to promote, and you "can" promote so that you get high sales.
2. Decide Affiliate Platform
There are many affiliate networks you can join for free and which will allow you to choose the different products you want to promote on a single platform. Here are some of the Affiliate networks which provide high commission paying products:
CJ(Commision Junction)
ClickBank
3. Choose Products
After choosing the niche and affiliate platform, choose products you want to promote and get their affiliate links. The product you choose should be high-paying in terms of commission and should have high demand in the market.
If you have used the products, your promotional efforts could include a product review based on your own experience along with images and other supporting information.
4. Promote Product Link
You can easily promote the affiliate links through various sources such as Email Marketing, Social Media Marketing, Blog/Websites, Creating Ads, etc.
5. Get Traffic & Make Sale
Never give up on your efforts to get traffic and keep promoting the products. In the initial phase of your affiliate marketing, just try to focus on advertising and getting more traffic, don't bother about the commission or sales at this time.
6. Earn Unlimited
Once you are ALL SET with the steps mentioned above, no one can stop you earn, more and more.
How To Promote My Affiliate Product:
1. Website/Landing Page :
Websites or landing pages are the best way to get traffic. As an affiliate marketer, you should have a website where you can create different blogs about your products with their affiliate links. You can also create banner images of your affiliate products with links, so any visitors on your website can directly see it and if he/she likes can also click to buy.
The most important thing, your website should be according to your niche.
Such as, if you have an audience of digital marketing, the product you chose should also be about digital marketing. It would be of no benefit if you have a digital marketing audience and you are promoting health, food, or any other products that differ from your audience niche.
2. Email Marketing :
The second most important way to promote your affiliate product is email marketing. Email Marketing is the most useful way to promote affiliate products because you can directly share your products to clients' mobile, if they are interset they will definitely purchase the product.
Developing an email opt-in list is helpful in affiliate marketing because it gives you the opportunity to find the products and information with the most potential benefit for a group of like-minded individuals (your subscribers) and tell them about it. A targeted list of subscribers, that you have built a good relationship could be very helpful.
3. Social Media :
Social media marketing is the next useful way to promote your affiliate products, it is helpful to connect with your audience, promote your affiliate product, increase sales, and drive traffic.
There are many social media platforms where you can promote your products but the major social media platforms (at the moment) are:-
4. Create Ads :
This is paid option. we can create ads on different platforms such as Google, Facebook, Instagram, etc, and promote your affiliate products through it.
My Conclusion
By promoting affiliate products to several targeted niche markets, it is possible to create a substantial income over time. Especially when the affiliate marketer is only promoting quality products with a real potential to benefit customers within the niche.
Affiliate marketing is a great way to build an income without having your own product, and without having to do much more than get interested people to view product information through your affiliate links. It's very easy to get started and can earn a lot of money from home only.
Be prepared to put in a lot of time and effort. Making money online through affiliate programs is not easy. If it was everyone would be rich.
Overall, affiliate marketing is a great way to make money. Since the majority of affiliate programs are free, you can get started today.
IF You Have Any Queries :
ShareASale is among the largest U.S. affiliate networks in terms of the number of advertisers who are using an affiliate network for their affiliate program. ShareASale has over 1 million affiliates and more than 86% of affiliates say they are a member of the network ShareASale – Best Affiliate Platform 2021.
Affiliate Marketers use ShareASale to find products to promote and earn a commission for referrals on those products. You can use your own website, blogs, social media, PPC campaigns, SEO campaigns, RSS, and email, as well as a number of other ways.
ShareASale is an affiliate marketing network based in the River North neighborhood in Chicago, Illinois USA. It services two customer sets in affiliate marketing: the publisher, and the merchant.
ShareASale was acquired by Awin (Affiliate Window) in 2017 for US$35 million, but the site still exists as a separate brand. ShareASale – Best Affiliate Platform 2021
Most Important: Get 150$ Per Referral
Shareasale is giving $150 for each qualifying merchant signed up through your links. The merchant program must either be 6 months old (from the point of activation on the network) or have generated $100 in-network fees (whichever comes first) for you to receive the $150.
Note: There is also a secret CPA Referral where you can earn $30 every day without doing anything. Sign up to our website or share our blog on social media and tag us to get the secret tip.

How does ShareASale work?
ShareASale features more than 4,500 merchants offering a variety of products and services. As an affiliate, you have the ability to select any of the ShareASale merchants and attempt to direct sales to the merchants' websites. The merchants will then pay a commission for sales resulting from the affiliates' referrals through ShareASale.
Signing Up
ShareASale is very easy to sign up for and get approval. No credit card, no bank account required for sign up! ShareASale account approval normally only takes a day or so, but that obviously excludes weekends and holidays.
My new application got approved within 24 hours.
All told it shouldn't take you any longer than 15 minutes to complete your application.
The most important thing is you should describe clearly your website or social media handles or about email campaigns through which you are going to promote ShareASale products.

Follow these 7 easy steps to sign up to ShareASale.
#1 Choose the publisher account and enter your username and password, and let them know what country you live in:
#2 Add your primary affiliate website– this domain will be used to verify your ShareASale account later.
#3 Enter your email address, but using an email address @yourdomain.com is going to be far more effective than using a free email address e.g. Gmail, Yahoo, Live, etc.
#4 Provide full contact details – don't forget to include who you want your affiliate checks made payable to:
#5 Select your preferred payment method (optional, you can set it when you withdraw commission) but there's no PayPal option…which is annoying:
#6 The final step is to agree to their T&Cs – you'll see the Awin branding included here – and then click on the confirmation email to submit your finalized application for review.
#7 Shareasale T&c Agreement and Wait for 24 hrs to get approved.
Finding the Perfect Affiliate Programs
Now, this is where ShareASale raised its standards and leave behind all its competitors. Shareasale Merchants Modify Search is like being given superpowers to find exactly the types of affiliate programs you want:
There are way too many separate search parameters to cover here, but my personal favorites are:
You can also sort affiliate programs by:
7 or 30-day EPC
Sale Commission
Lead Commission
Hit/Click Commission
Alphabetical
Start Date
Cookie Length
Power Rank (internal metric)
Joined Status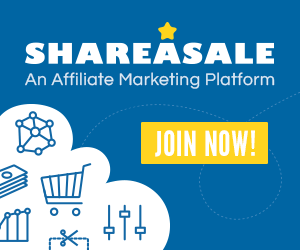 You can easily find programs that will automatically approve your application, with the commission amount you want, and an EPC that proves you'll make long-term cash. Also, the possibility of being paid for referrals made by sub-affiliates.
How to get paid on ShareASale?
Now after you find your perfect affiliate program and promote it, you will receive your commissions and to get you paid ShareASale has 4 different ways.
Physical Check sent via United States Postal Service.
Physical Check sent via FedEx (additional fees required)
Direct Deposit.

It's annoying that they don't offer PayPal, but I'd much prefer to see them taking the lead here and offering payment in cryptos.
When do you get your Payment?
Affiliate payments are issued on the 20th of each month, based on a net 30 model.
So you'd get paid on June 20th for any sales you made up to May 20th.
That's about as good as it gets with affiliate networks – some do pay on a weekly basis but I don't envy them trying to balance reversals/refunds with current payments and negative balances.
Five Tips to Become a Successful ShareASale Affiliate
Create an enticing bio on your profile page.
Find perfect advertisers and products/ services to promote.
Start promoting your chosen products.
Take advantage of ShareASale Affiliate promotional tools to optimize your work.
Follow the T & C of your merchants.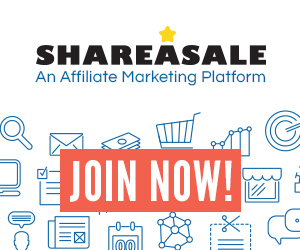 Why ShareASale? 8 Reasons to Choose ShareASale
1. Reputable Company
ShareASale has a reputation online and offline as a respectable company, and both merchants and affiliates sing its praises.
2. Free and Easy Signup
Signing up for ShareASale is a simple, five-step process that can be done in a matter of minutes. As ShareASale has made sure that signing up isn't complicated for new publishers.
3. Easy to Use for Affiliates with Multiple Websites
If you're an affiliate marketer who owns several websites and would like to monetize all of them with ShareASale, you're in luck! This network makes it very simple for owners of multiple websites to apply to different programs.
4. Incredible Variety of Merchants
Whether your field of expertise is tech, weddings, apparel, fitness, automotive, gifts, productivity, or practically anything else, ShareASale has you covered. In fact, they boast over 40 different categories, filled with over 4,500 different merchants! That's an incredible number, and it's growing every day.
5. Responsive Customer Support
Customer support is the major complaint about almost all of the other big-name affiliate marketing networks. Thus, this point is an even greater plus for ShareASale. From 9:00 AM to 6:00 PM Central Time, ShareASale's customer support team is ready to answer your questions.
More than that, new affiliates will receive a welcome kit that helps them dive into affiliate marketing. Affiliates also have the option to watch training webinars that will help them improve their skills.
6. Customized Deep Linking
Nobody likes super-long links. Also, those extra numbers and letters that are part of your affiliate ID will make visitors wary to click.
ShareASale eliminates this problem by allowing you to fully customize your affiliate links. You can create shortened URLs, which are much more attractive to users. ShareASale also gives you handy social tools which allow users to share your affiliate link with others!
7. Reliable Monthly Payments
Part of the benefit of working with such a large company is the fact that you get your payments exactly when you expect them.
On the 20th of each month, ShareASale will send your affiliate earnings directly to your bank account. They're able to send money to banks in many different countries, so this is also a benefit.
8. Variety of Reporting Features
ShareASale's tracking is all in real-time, so you'll be able to see clicks and sales as they happen. You can also use their clickstream feature to see the steps that each user takes to get to your affiliate link, and later to purchase.

Why Not ShareASale? 3 Reasons Not to Choose ShareASale
1. No PayPal Payouts
This is a common complaint among the larger affiliate networks as there is no PayPal Payout method.
2. High Payout Threshold
ShareASale's payout threshold is $50 for affiliates. This is quite a bit higher than most of its competitors, which may be a turn-off for newer affiliates. However, larger affiliate marketing businesses won't find this to be a problem.
3. No Notification of Program Deletion
Some affiliates with the ShareASale affiliate network have complained that certain merchant programs were deleted from the network without warning. Since affiliates had no notification of the deletion, their affiliate links were suddenly useless. This is a rather large problem that ShareASale should take care of.
However, if affiliates stay on top of tracking and reports, they'll be able to tell if something is wrong with one of their links.
ShareASale – Best Affiliate Platform 2021
Summary
ShareASale – Best Affiliate Platform 2021 Summary
Year established: 2000
Number of merchants: 4,500
Offer types: CPA, Pay-per-call, Two-tier programs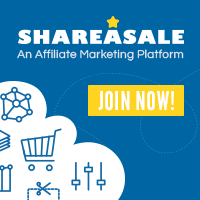 Digging deeper into the information, we've seen that there are solid reasons behind ShareASale's success in the world of affiliate marketing. Also, in this blog, you've learned how ShareASale takes good care of its affiliates through responsive customer support and timely payouts.
They also excel at integrated search features and customized deep linking, as well as helpful reporting. And with their huge variety of merchants, you'll always have something to promote in your niche!
ShareASale may have its faults, but it certainly stands out as one of the top affiliate marketing networks currently available.

For more queries….
Sapnaa – Your Dream Store
info@sapnaa.com.np
For more updates, subscribe to our newslwtter.