Are you looking for a good affiliate marketplace? Wait! You have one choice to get started with ShareASale which is one of the most popular affiliate marketplace, founded by Brian Litleton 18 years back that will definitely help you in getting extra bucks and make good passive income online. And really it's a great place for the marketers for launching the affiliate program right for their products and services. Today, I will share with you my methods through which I made $1800+ with ShareASale Affiliate in the first month.
Before we move forward, understand these terminologies that you will get in the ShareASale Affiliate Program:
Affiliate Marketplace: Basically it is a marketplace where an affiliate can easily discover many new opportunities along with joining an affiliate program. Simply here a marketer will expose to their affiliate program right to many affiliate marketers.
Affiliate Marketers: It is all about the user like me and you who are basically joining an affiliate program and simply promoting it via blog, PPC, or by using any other methods.
Affiliate Software: Basically this can be a self-hosted service like ShareASale, ClickBank, or CJ where mainly the affiliate program is being hosted. And here in this case if we talk about ShareASale then this is the affiliate software.
Merchants: Here the merchants are basically known as the business owners who basically set up all of their affiliate programs so that any of the affiliates can join it. And also drive more traffic and sales, right to their business in return for a fixed commission right for the affiliate marketers.
What is ShareASale Affiliate Program? How I made $1800+ with ShareASale?
Shareasale is a popular affiliate marketing program with two decades of experience in sales and advertising. The company is reputable and well-reviewed, and affiliate sign-up is free. Affiliates have access to more than 4,800 merchants across multiple markets and niche industries, making it easy to find the right fit for your website.
Shareasale has more than 4,800 merchants offering different products and services. To use it, you choose any of these merchants and try to direct sales to their websites. You get a commission for sales resulting from your referral.
7 Proven Ways To Make Money With ShareASale
1. Find The Perfect Merchant
Merchants (the companies selling products and services) are the foundation of making money on ShareASale, if you choose the wrong merchant you will struggle to find your way up.
There are many factors that I personally consider when searching for a perfect merchant such as:
1.1 Are they relevant to your niche?
You can't apply for a fashion merchant when you are a food blogger. Choose products that you know will benefit your readers
To select a merchant by category:
On your ShareASale dashboard click merchants >> search for merchant >> categories and select a category that is relevant to your niche.
1.2. How long does their tracking cookie last?
Not every reader will make a purchase immediately after reading your post so choose a merchant with a tracking cookie that lasts longer
I prefer a 30 day+ cookie the shortest period being two weeks
To see a tracking cookie period:
After selecting your category you will be directed to a list of merchants in that particular category, click on the merchant you are interested in.
As you can see Rocket.net has a 90-day cookie which means if my referral visits Rocket.net for the first time using my affiliate link, and then later decides to make a purchase within 90 days I will earn a commission.
Great right?
The longer the cookie the greater your chances of earning your affiliate commission.
1.3. When was their last transaction made?
I prefer a merchant who has recently made a transaction. It shows that their products are easy to sell.
Meaning affiliates are not struggling to sell their product.
As you can see Rocket.net has just made a transaction yesterday.
This shows that affiliates aren't struggling to promote Rocket.net
Another advantage of promoting Rocket.net is that you get paid for every approved affiliate you refer.
2. Reviews
There are plenty of products on ShareASale
The best way to make money from those products is to test and then review them.
Don't worry, most of the products have a free trial.
There are three proven methods of reviewing products that are guaranteed to generate revenue:
Positive reviews: Tell your readers about this amazing product you have tested. Share everything, how it works and why you like it.
Negative reviews: This is the opposite of a positive review which means you are sharing your experience about the horrible product you have tried and why you think your readers shouldn't use it.
Comparisons: Review product A vs product B and choose a winner
2.1 Which Is The Most Converting Review?
Many review experts say negative reviews tend to perform well than positive reviews.
I think it's because negative reviews seem to be more accurate and honest, whereas, the positive review might be there to impress or biased for the sake of earning a commission.
It's also good to do both reviews more often.
Above all, I personally think comparisons are the best.
Not only are you showing the winner between the two products, but you are also showing your readers your expertise in the products in question.
When I moved to iPage, I was convinced by a comparison review of iPage vs Bluehost.
Everything was laid out, and the pros and cons of both products.
I was fully convinced that iPage is the best, and felt like I have personally tested both products as well.
That's the power of comparison reviews.
You provide individuals with essential information concerning the product in question and incite them to make a purchase. Oftentimes, individuals are convinced to make a purchase immediately after reading your post.
However, you must be cautious with these types of reviews as you could get sued for giving fake reviews about a product.
3. Ad Banners
Make use of your sidebar to add some banners, but don't add too many, a few will do.
I know bloggers have different opinions on this.
Some individuals contend that banners are visually unappealing and can make a blog appear unprofessional.
But I personally think there is no harm in adding banners to your blog.
Here is a quick guide to adding banners to your sidebar:
Go to your ShareASale dashboard, click links >> Get links/banners >> select merchant click get links
This is where we are when you click get links, click banners
This is where we are, now click on the banner of your choice and click select all and copy.
Note: When copying an affiliate link you click select URL only
Back to your WordPress dashboard:
Go to Appearance >>customize >>widgets
This is where we are, now click widgets >> sidebar and click add a widget
After clicking add a widget click custom HTML and paste the HTML code you have copied from ShareASale and click done

Hurray! Your banner is now on your sidebar, don't forget to click PUBLISH.
I don't encourage adding more than three banners inside your posts.
It distracts your readers, If they end up clicking on your banners they will be directed to your product landing page.
And they won't read your complete post which means your bounce rate will increase.
4. In-Text Content Links
Add links to your content, for example, you are talking about creating and hosting your own website.
And you mention some cheapest and best web hosting companies that are helping you with your websites hosting such as IPage Hosting, Bluehost Hosting, etc
Add your OPage and Bluehost affiliate links,
Chances are some folks with a similar need might end up clicking on your link to find more about that amazing product.
They will end up purchasing it, BUT avoid being spammy. Add your links naturally, don't pour your links all over your blog post.
5. Social Media Marketing
If you think the product may be beneficial to your audience, tell the world about it on social networks like Facebook, Instagram, Twitter, and Pinterest.
6. Email Marketing
Don't forget to recommend the product to your email subscribers.
You may also like to read: Top 5 Free Email Marketing Tools
7. It's A Secret
Posting tutorials, and reviews and inserting banners to your site will make you money, but it might take time until you make your first sale.
I am not trying to discourage you but that's the way it is.
Luckily, I have a secret that can make you money without you making any sales!
Yes, you heard me, it's that easy.
So no more giving up, I want to tell you exactly how I made $150 in a day without any sales.
That way you will patiently wait for your affiliate commission knowing that you already got some bucks in your pocket, cool, isn't it?
Are you interested? Click the button below and get access to my top secret.
Summarizing
It's essential to comprehend that simply joining the ShareASale affiliate platform doesn't guarantee you'll earn passive income. I'm not saying this to deter you, but rather to urge you to take further steps after becoming an affiliate. The most important thing is how you go about promoting your affiliate products. This is what determines whether you'll be successful in earning passive income.
There are many ways to promote your affiliate products, such as reviews, tutorials, in-text links, and Ad banners (And obviously my secret method). Personally, I believe the best method is to try everything and see what works best for you. With enough effort, you're sure to get the best out of ShareASale.
ShareASale is among the largest U.S. affiliate networks in terms of the number of advertisers who are using an affiliate network for their affiliate program. ShareASale has over 1 million affiliates and more than 86% of affiliates say they are a member of the network ShareASale – Best Affiliate Platform 2021.
Affiliate Marketers use ShareASale to find products to promote and earn a commission for referrals on those products. You can use your own website, blogs, social media, PPC campaigns, SEO campaigns, RSS, and email, as well as a number of other ways.
ShareASale is an affiliate marketing network based in the River North neighborhood in Chicago, Illinois USA. It services two customer sets in affiliate marketing: the publisher, and the merchant.
ShareASale was acquired by Awin (Affiliate Window) in 2017 for US$35 million, but the site still exists as a separate brand. ShareASale – Best Affiliate Platform 2021
Most Important: Get 150$ Per Referral
Shareasale is giving $150 for each qualifying merchant signed up through your links. The merchant program must either be 6 months old (from the point of activation on the network) or have generated $100 in-network fees (whichever comes first) for you to receive the $150.
Note: There is also a secret CPA Referral where you can earn $30 every day without doing anything. Sign up to our website or share our blog on social media and tag us to get the secret tip.

How does ShareASale work?
ShareASale features more than 4,500 merchants offering a variety of products and services. As an affiliate, you have the ability to select any of the ShareASale merchants and attempt to direct sales to the merchants' websites. The merchants will then pay a commission for sales resulting from the affiliates' referrals through ShareASale.
Signing Up
ShareASale is very easy to sign up for and get approval. No credit card, no bank account required for sign up! ShareASale account approval normally only takes a day or so, but that obviously excludes weekends and holidays.
My new application got approved within 24 hours.
All told it shouldn't take you any longer than 15 minutes to complete your application.
The most important thing is you should describe clearly your website or social media handles or about email campaigns through which you are going to promote ShareASale products.

Follow these 7 easy steps to sign up to ShareASale.
#1 Choose the publisher account and enter your username and password, and let them know what country you live in:
#2 Add your primary affiliate website– this domain will be used to verify your ShareASale account later.
#3 Enter your email address, but using an email address @yourdomain.com is going to be far more effective than using a free email address e.g. Gmail, Yahoo, Live, etc.
#4 Provide full contact details – don't forget to include who you want your affiliate checks made payable to:
#5 Select your preferred payment method (optional, you can set it when you withdraw commission) but there's no PayPal option…which is annoying:
#6 The final step is to agree to their T&Cs – you'll see the Awin branding included here – and then click on the confirmation email to submit your finalized application for review.
#7 Shareasale T&c Agreement and Wait for 24 hrs to get approved.
Finding the Perfect Affiliate Programs
Now, this is where ShareASale raised its standards and leave behind all its competitors. Shareasale Merchants Modify Search is like being given superpowers to find exactly the types of affiliate programs you want:
There are way too many separate search parameters to cover here, but my personal favorites are:
You can also sort affiliate programs by:
7 or 30-day EPC
Sale Commission
Lead Commission
Hit/Click Commission
Alphabetical
Start Date
Cookie Length
Power Rank (internal metric)
Joined Status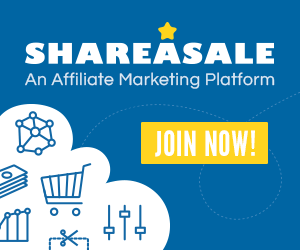 You can easily find programs that will automatically approve your application, with the commission amount you want, and an EPC that proves you'll make long-term cash. Also, the possibility of being paid for referrals made by sub-affiliates.
How to get paid on ShareASale?
Now after you find your perfect affiliate program and promote it, you will receive your commissions and to get you paid ShareASale has 4 different ways.
Physical Check sent via United States Postal Service.
Physical Check sent via FedEx (additional fees required)
Direct Deposit.

It's annoying that they don't offer PayPal, but I'd much prefer to see them taking the lead here and offering payment in cryptos.
When do you get your Payment?
Affiliate payments are issued on the 20th of each month, based on a net 30 model.
So you'd get paid on June 20th for any sales you made up to May 20th.
That's about as good as it gets with affiliate networks – some do pay on a weekly basis but I don't envy them trying to balance reversals/refunds with current payments and negative balances.
Five Tips to Become a Successful ShareASale Affiliate
Create an enticing bio on your profile page.
Find perfect advertisers and products/ services to promote.
Start promoting your chosen products.
Take advantage of ShareASale Affiliate promotional tools to optimize your work.
Follow the T & C of your merchants.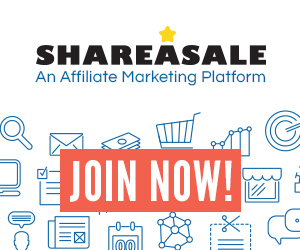 Why ShareASale? 8 Reasons to Choose ShareASale
1. Reputable Company
ShareASale has a reputation online and offline as a respectable company, and both merchants and affiliates sing its praises.
2. Free and Easy Signup
Signing up for ShareASale is a simple, five-step process that can be done in a matter of minutes. As ShareASale has made sure that signing up isn't complicated for new publishers.
3. Easy to Use for Affiliates with Multiple Websites
If you're an affiliate marketer who owns several websites and would like to monetize all of them with ShareASale, you're in luck! This network makes it very simple for owners of multiple websites to apply to different programs.
4. Incredible Variety of Merchants
Whether your field of expertise is tech, weddings, apparel, fitness, automotive, gifts, productivity, or practically anything else, ShareASale has you covered. In fact, they boast over 40 different categories, filled with over 4,500 different merchants! That's an incredible number, and it's growing every day.
5. Responsive Customer Support
Customer support is the major complaint about almost all of the other big-name affiliate marketing networks. Thus, this point is an even greater plus for ShareASale. From 9:00 AM to 6:00 PM Central Time, ShareASale's customer support team is ready to answer your questions.
More than that, new affiliates will receive a welcome kit that helps them dive into affiliate marketing. Affiliates also have the option to watch training webinars that will help them improve their skills.
6. Customized Deep Linking
Nobody likes super-long links. Also, those extra numbers and letters that are part of your affiliate ID will make visitors wary to click.
ShareASale eliminates this problem by allowing you to fully customize your affiliate links. You can create shortened URLs, which are much more attractive to users. ShareASale also gives you handy social tools which allow users to share your affiliate link with others!
7. Reliable Monthly Payments
Part of the benefit of working with such a large company is the fact that you get your payments exactly when you expect them.
On the 20th of each month, ShareASale will send your affiliate earnings directly to your bank account. They're able to send money to banks in many different countries, so this is also a benefit.
8. Variety of Reporting Features
ShareASale's tracking is all in real-time, so you'll be able to see clicks and sales as they happen. You can also use their clickstream feature to see the steps that each user takes to get to your affiliate link, and later to purchase.

Why Not ShareASale? 3 Reasons Not to Choose ShareASale
1. No PayPal Payouts
This is a common complaint among the larger affiliate networks as there is no PayPal Payout method.
2. High Payout Threshold
ShareASale's payout threshold is $50 for affiliates. This is quite a bit higher than most of its competitors, which may be a turn-off for newer affiliates. However, larger affiliate marketing businesses won't find this to be a problem.
3. No Notification of Program Deletion
Some affiliates with the ShareASale affiliate network have complained that certain merchant programs were deleted from the network without warning. Since affiliates had no notification of the deletion, their affiliate links were suddenly useless. This is a rather large problem that ShareASale should take care of.
However, if affiliates stay on top of tracking and reports, they'll be able to tell if something is wrong with one of their links.
ShareASale – Best Affiliate Platform 2021
Summary
ShareASale – Best Affiliate Platform 2021 Summary
Year established: 2000
Number of merchants: 4,500
Offer types: CPA, Pay-per-call, Two-tier programs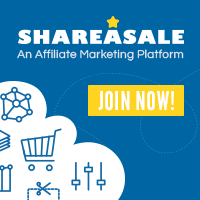 Digging deeper into the information, we've seen that there are solid reasons behind ShareASale's success in the world of affiliate marketing. Also, in this blog, you've learned how ShareASale takes good care of its affiliates through responsive customer support and timely payouts.
They also excel at integrated search features and customized deep linking, as well as helpful reporting. And with their huge variety of merchants, you'll always have something to promote in your niche!
ShareASale may have its faults, but it certainly stands out as one of the top affiliate marketing networks currently available.

For more queries….
Sapnaa – Your Dream Store
info@sapnaa.com.np
For more updates, subscribe to our newslwtter.