What is Google Web Stories?
Web Stories are a visually rich, full-screen content material structure for the web, which allows you to tap or swipe via stories. Google helps Web Stories, so you may find them throughout Google Search and Discover.

Web Stories are a web-based model of the popular "Stories" that combines video, audio, images, animation, and text to create a dynamic consumption experience.
This visual format lets you explore content at your very own tempo through tapping or swiping to next.
Web Stories provide content with a mobile-focused format for news and information as visually rich, tap-through stories. Web Stories provides a robust set of advertising and marketing possibilities for advertisers
and publishers to reach a unique target audience on the web with immersive experiences.
The Web Stories format (AMP Stories) is free and phase of the open web and is available for everyone. They can be shared and embedded throughout the web without being restricted to a closed ecosystem or platform.
They are immersive, full-screen experiences that you can host on your personal website.
The potential to publish them on your very own website is what makes them one kind of different from other
story experiences, such as Instagram or Facebook stories.
Here Are Some Examples of Google Web Stories:
Where can I see google web stories?
Web Stories can appear on Google Discover on Android and iOS through the Google app in the form of a carousel, close to the top of the feed. The carousel is available in the United States, India, and Brazil. You might also find them across Google Search and Discover.
In addition, you can also view them on your website, Google search, in Google images, or through the Google Discover app, available on Apple and Android devices.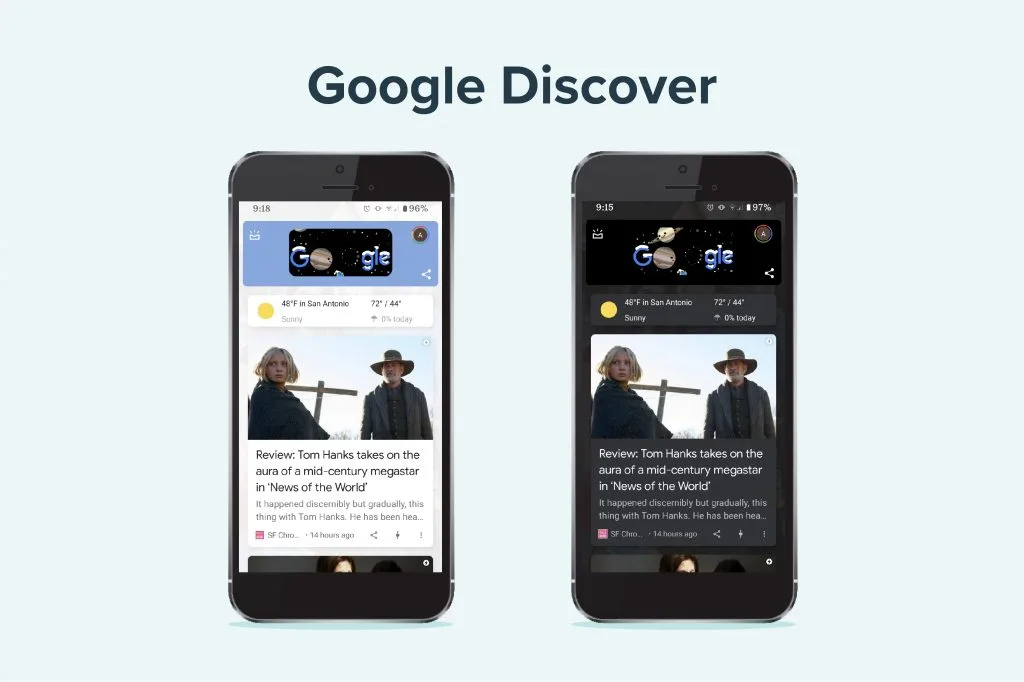 How can I create Google web stories?
Google web stories are visual stories that will appear mainly on mobile search results With Google Web Stories for WordPress, you can create visual stories via your WordPress dashboard that you can embed in your blog posts. It's a great addition for storytellers who love to communicate through more than just words.
Web stories are powered by AMP which means you have to implement AMP on your WordPress
website or blog. The plugin is available in WordPress and it is easy to use.
Here are 12 steps to create web stories:
Log in to your WordPress website
In the search bar, type 'Web Stories' and you will see the Web Stories plugin
Select 'Plugins' Install and activate it
Go back to the WordPress dashboard and you will see a new 'Stories' option
Click on it, Web Stories Dashboard will open
Click on the 'Create New Story' button or choose to 'Explore Templates'
Add shapes and layouts
Add a background
Include image and some text
If you want you can add amination and links
Create multiple pages at least 5-10 pages
Just Publish the Web Stories..
What are benefit from Web Stories?
If someone is searching for anything, Google will show a story even if your post, page, or site isn't ranking on Google, and if your story shows up that is automatically giving you traffic on your site.
Having Web Stories for articles you already rank well for reminds google that you're an expert in that topic and this may even help you climb higher in search results, which might then also help your content show up more often in Google Discover.
See how they can drive huge traffic to a site right away!
For More Details:-